3x Organic Traffic Increase
This client has a £7 Million yearly turnover in the travel market, they asked us to improve a silo of content on their site as a test. They're now a monthly customer!
I've been building links for over 20 years and hit my fair share of home runs when it comes to building links that move the needle.
This client was an interesting one, as they are a known brand with an eCommerce store in the travel niche – which boasts a high 7-figure turnover.
Why was this interesting?
Well, clients of this authoritative size often look at ahrefs overview report, see 10k linking root domains, and think a few more links won't move the needle.
How wrong you can be with that domain authority approach.
We show how much relevant, page-level links can impact rankings across a whole content silo or category – even on a site dripping with authority.
Let's take a sneak peek at some results.
Organic Traffic Increases
+196.51% Increase in Organic Traffic
As you can see, the client's traffic only had a slight increase in organic traffic during the three months before the link campaign started.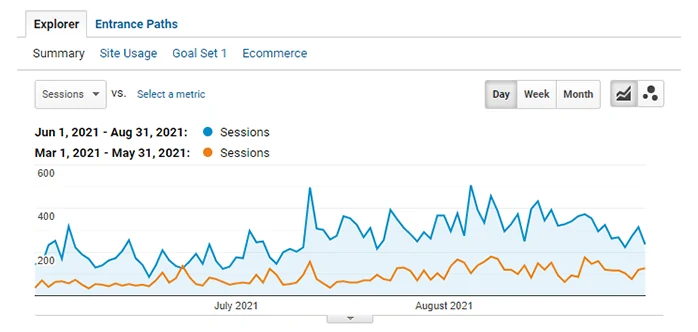 Now, you might think this increase is a direct result of the pandemic travel restrictions changing.
Valid point, right? Considering the niche, time of year etc.
Well, here's the traffic increase of the same pages compared with their busy period pre-pandemic in 2019.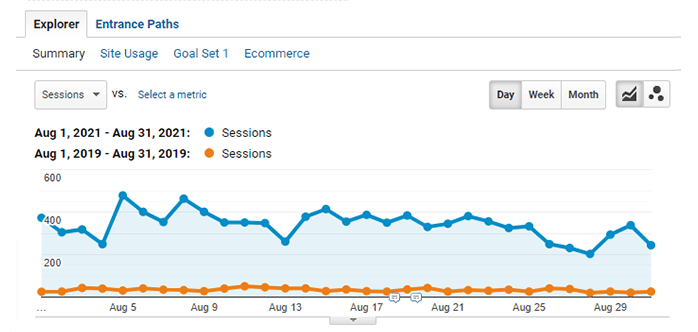 Ahrefs estimates a website's traffic based on the position they rank for a given keyword in Google. They add them all up and give you an estimate.
The keyword rankings just flew up, showing a clear change when the campaign started delivering links in early June.
Keyword Ranking Increases
554 Keywords Increased +6,437 Positions In Google
So what caused this flood of organic traffic on their website?
These links were so impactful they caused keywords with massive monthly search volumes like 29,000, 27,000 to leap up onto the first page.
In fact, many of these low keyword-difficulty terms leap right into a top 3 position.
If you listen carefully, you can hear the *swish* as the basketball goes through the net 🙂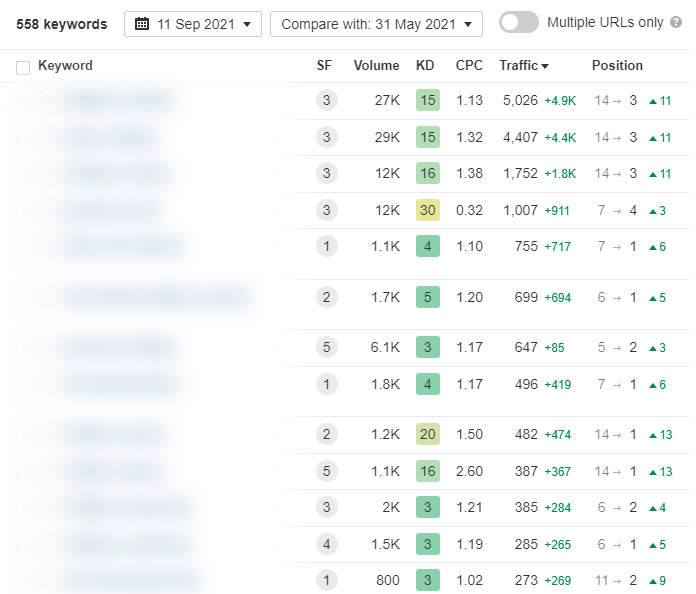 What do the position increases look like as a whole?
Well, ahrefs has a chart for that too.
On May 31st, they had 113 keyword positions in the top 3 of Google. By the time we finished our campaign, they had 256 top 3 positions.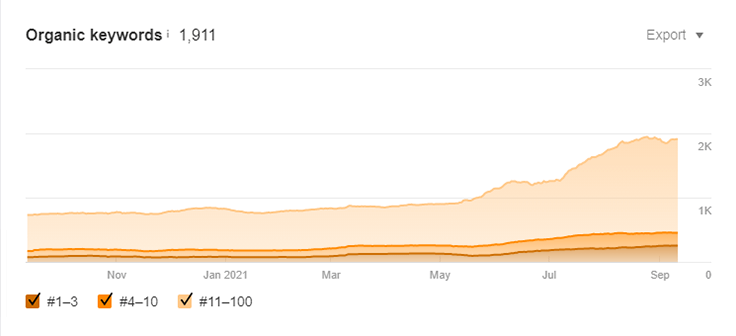 As you can see, just a few links pointed at the right page, or category silo and blow your traffic counter up – fast!
£7,391.61 Additional Monthly Revenue! (Cost £5,664.97)
Some of those keywords that skyrocketed into the top 10 were all reasonably low competition. 
Also, as we mentioned before, they were for informational content in a content silo.
So, where's the ROI?
Well, when you strap a rocket on a cluster of top-of-the-funnel keyword topics with that much search volume, you can expect an increase in conversions
In fact, with the 16,057 new visitors they started getting a month from our campaign, they made an additional £7,391.61 in monthly revenue.
The blogger outreach campaign only cost £5,664.97 – So they made their investment back in less than a month.
Now everything else is clear profit!

3-Month Backlink Campaign
29x Relevant Links Published Quality Sites
The client had a category of informational content covering one of their travel locations.
The problem was, the search engine positions had plateaued.
Even though the content itself was well written and had an optimization score in SurferSEO's audit tool – the growing domain-level authority and links weren't enough to grow the content silo.
We started by taking the five main pages within the content silo and the keywords they wanted to rank for in the SERPs.
We then did some in-depth analysis into where they were underperforming compared with competitors. It was clear to see; links were missing from the client's profile in various bands of authority and relevance.
We decided to conduct the blogger outreach over a 2-3 month period to add the links slowly across the pages. The client was happy to go with the plan after seeing how they under index in our plain black and white data.
As always, they simply provided us with a list of URLs and keywords they wanted to rank for, and we did the rest.
Here's a breakdown of what we built:
Here are examples of the links earned from our blogger outreach over our 3 month period. As you can see, we landed links from sites that had: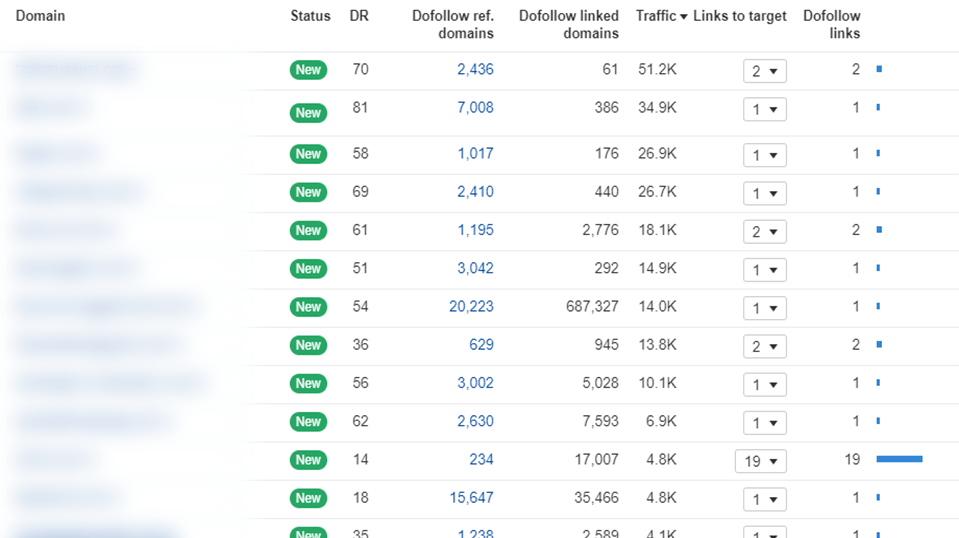 Remember, the traffic figures ahrefs shows are often way lower than the real organic visitor count, sometimes double even.
Well, another day, another dollar for this client.
But it goes to show how taking page-level links for granted can be leaving some quick hard cash on the table.
It's early days yet, but these guys might have just added over $100,000 to their yearly turnover by ordering $7k worth of links.
And we did all the work too!
Now over to you. If you have a keyword, page, or website that's stuck, let us know.
Check out our packages and individual guest post pricing below. If you're stuck on where to start, feel free to grab us on a call or drop us an email below.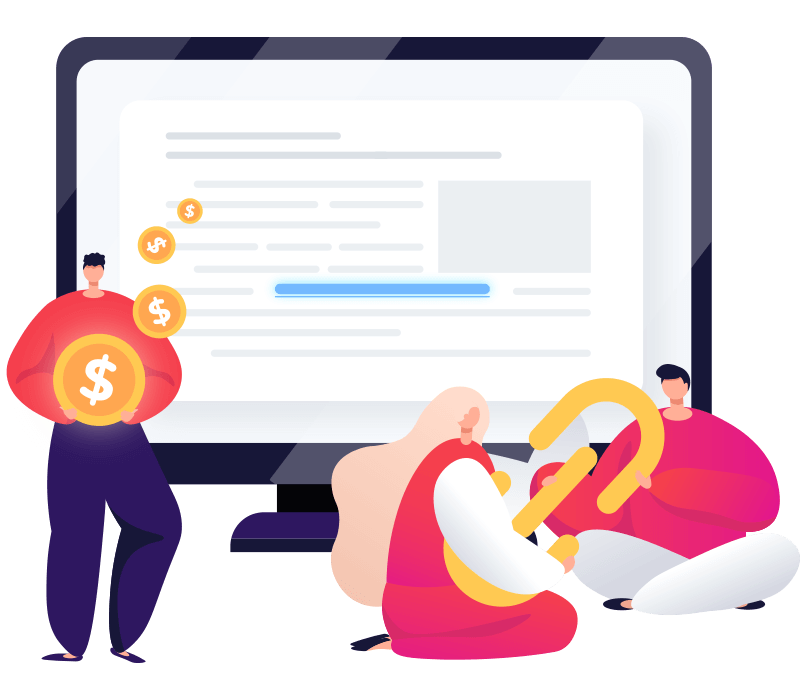 Put yourself in the driver's seat and choose guest posts on real websites by your own volume and authority metrics – Scale and save!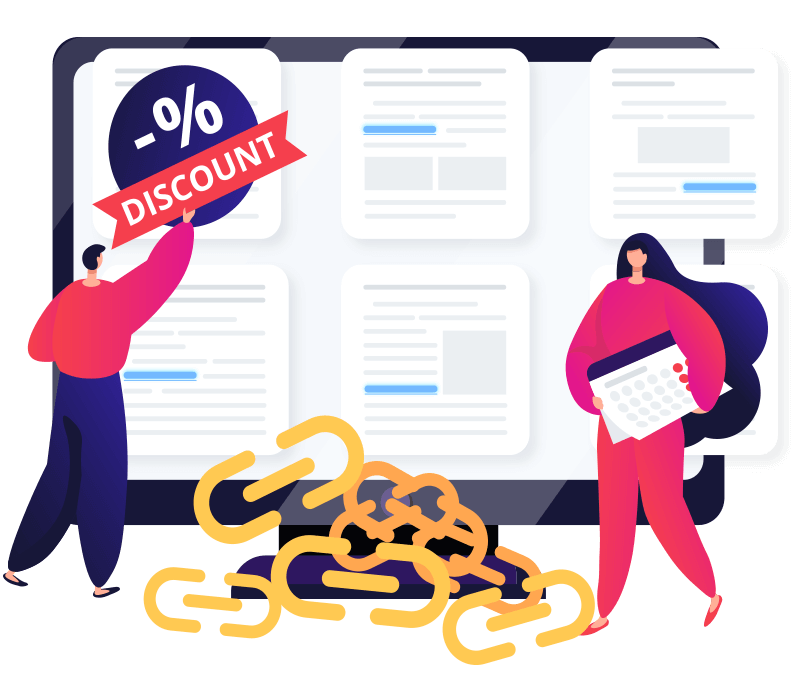 Grab yourself one of our white label link building packages, and you'll get high-quality, 100% done-for-you guest posting at a discounted rate.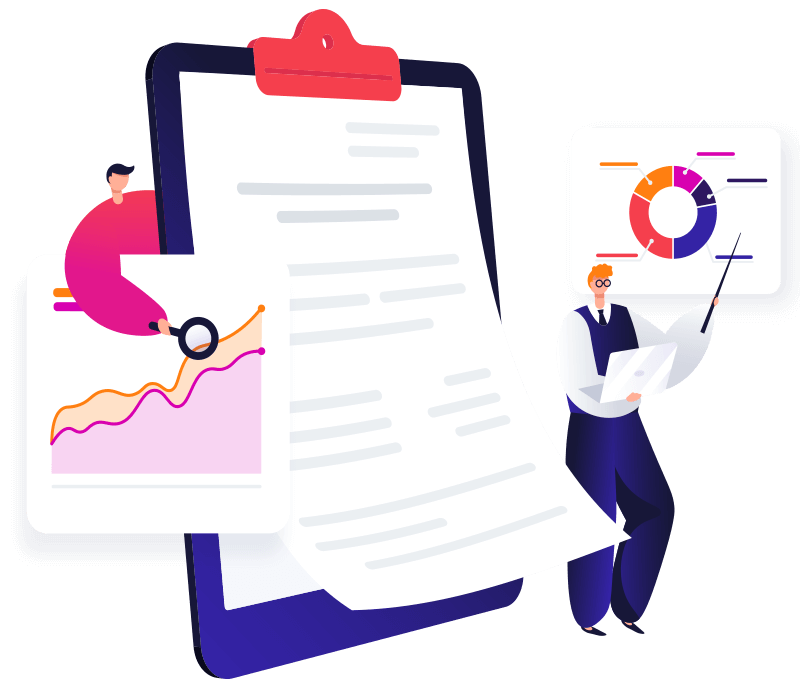 Check out some of our kick-ass case studies showing real client ROI from Google Analytics traffic and eCommerce revenue increases.
Let eCommerce Link Builders Take your Site's Traffic and Income to the Next-Level